Virtual Data Center Services
---
Our Virtual Data Center Services act as the architect of your digital infrastructure, designing a secure, flexible, and cost-effective solution for managing and scaling your IT resources. As the foundation of your digital operations, a robust virtual data center can significantly enhance your business performance and growth.
Our Expertise
Our data center virtuosos are proficient in leveraging advanced technologies to create efficient and reliable virtual data centers. They understand the complexities of data center operations and are skilled in designing and managing virtual data center environments.
What We Do
We orchestrate end-to-end Virtual Data Center Services, from planning and implementing data center environments to managing and optimizing these resources. We align your virtual data center with your business goals, ensuring a seamless and efficient digital experience.
What We Think
We believe in the power of virtual data centers as a keystone in the digital landscape. They offer businesses the flexibility, scalability, and cost-effectiveness required in the fast-paced digital era.
Success Stories
Our Virtual Data Center Services have transformed numerous traditional data centers into efficient virtual environments. A conventional business grappling with increasing data center costs and management complexities was one such success story. Our virtual data center services transformed their infrastructure into a flexible, cost-effective, and manageable solution, improving operational efficiency and reducing costs.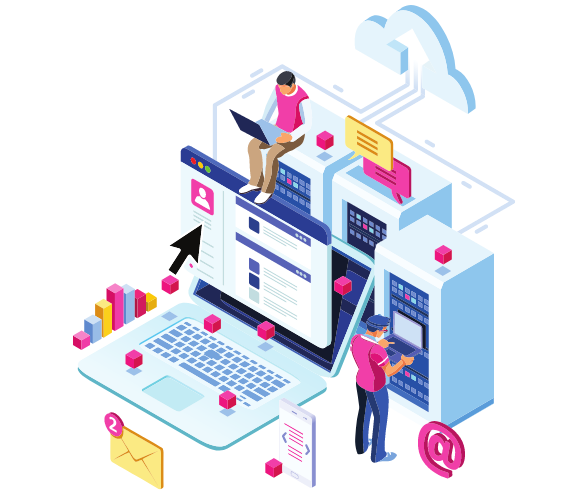 Why Use Our Service
Our Virtual Data Center Services provide a tailor-made, scalable, and efficient solution that aligns with your business needs. We offer ongoing management and support, ensuring your virtual data center always performs at its best. By choosing our services, you can significantly reduce data center costs, enhance operational efficiency, and future-proof your business.