SIMPLIFYING VERTICAL CONNECTIVITY
Riser Management Services
---
A Service Introduced by Xaccel.
SEAMLESS CONNECTIVITY FROM TOP TO BOTTOM_
At Xaccel, we understand the challenges businesses and properties face in establishing reliable and efficient vertical connectivity. That's why we are delighted to offer our comprehensive Riser Management Services, designed to simplify the process of running fiber from the 23rd floor to the basement and connecting to carrier demarcation points. Our expertise and dedication to excellence ensure a smooth and hassle-free experience, empowering you with a robust and future-proof connectivity solution.
What is Riser Management?
Riser Management is a critical aspect of any modern building's connectivity infrastructure. It involves efficiently deploying fiber optic cables to facilitate communication between different levels of a structure, ultimately linking these connections to carrier demarcation points. This process is essential for businesses seeking uninterrupted access to high-speed internet and other vital communication services.
The Xaccel Advantage
As pioneers in internet infrastructure, we understand the significance of seamless connectivity within buildings. Our Riser Management Solutions cater to the needs of both residential and commercial properties, ensuring that fiber access is optimized from top to bottom. Whether you're a building owner or a tenant, our services are designed to enhance your overall internet experience, unlocking new levels of productivity and convenience.
Our Service Offering
Our Riser Management Services begin with a meticulous assessment of your property's vertical connectivity needs. Whether you need to connect to a Dmark carrier or establish fiber connectivity between different floors, we have you covered. Here's what our service includes:

Expert Consultation: Our team of skilled professionals will collaborate with you to understand your connectivity objectives and design a tailored plan to achieve them.
Seamless Fiber Installation: We ensure the seamless and efficient installation of fiber optic cables from the 23rd floor to the basement, ensuring minimal disruptions to your operations.
Carrier Demarcation Points: Our experts will connect your fiber network to carrier demarcation points, facilitating smooth and reliable communication with external networks.
Competitive Pricing: We offer our Riser Management Services at a rate of $100 per month, making it an economical choice for businesses seeking superior connectivity solutions.
Profit-Sharing Partnership: At Xaccel, we believe in fostering strong partnerships. As part of our commitment to collaboration, we split the profit from our Riser Management Services with the property owner, creating a win-win scenario for all stakeholders.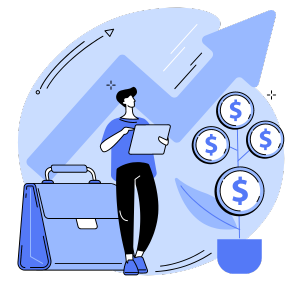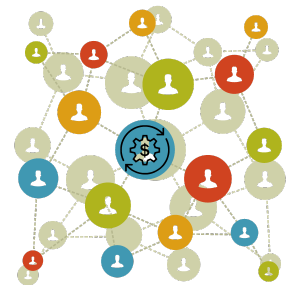 Experience Unmatched Efficiency and Connectivity
With Xaccel's Riser Management Services, you can bid farewell to connectivity challenges and welcome a seamless, future-ready solution. By entrusting your vertical connectivity needs to us, you gain access to the following:

Enhanced Efficiency: Enjoy a streamlined and efficient fiber installation process tailored to your property's unique layout and requirements.
Reliability: Benefit from a reliable, high-performance fiber network that facilitates smooth communication and data transfer between floors and external networks.
Cost-Effectiveness: Our competitive pricing ensures you receive top-notch riser management services without breaking the bank.
Profit-Sharing Incentive: As our valued partner, you get to share in the profits generated from our Riser Management Services, reinforcing a collaborative and mutually beneficial relationship.
CONTACT US_
Elevate your property's connectivity to new heights with Xaccel's Riser Management Services. Our dedicated team is ready to assist you in implementing a seamless and robust vertical connectivity solution. Experience the Xaccel advantage and unlock a world of efficient communication and business growth.
Contact our dedicated team at  (844) 492 2235 or email at sales@xaccel.net to learn more and take the first step towards optimized connectivity. Let's make your vertical connectivity a success together.