WELCOME TO XACCEL'S
Personal Assistant App
---
Simplify and Personalize Your Call Experience
SIMPLIFY AND PERSONALIZE YOUR CALL EXPERIENCE_
Introducing the Xaccel Personal Xbabble App – your ultimate solution to effortless call handling and streamlined communication. With just one number, you can conveniently manage up to 5 phone numbers and personalize announcements for each caller through our cutting-edge Personal Assistant App.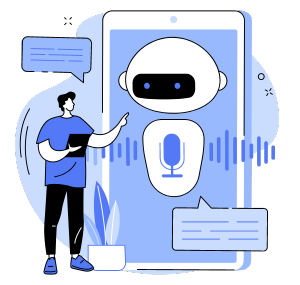 Effortless Call Management
Our Personal Assistant App revolutionizes the way you handle incoming calls. No more relying solely on caller ID to identify callers. With our app, you receive personal announcements for each caller, making it easier than ever to know who's on the other end of the line.
Flexible Rules for Maximum Convenience
Customize your call management with ease. Set "Find Me" rules to call all your numbers simultaneously or in a tiered manner based on timeout preferences. Take complete control over your availability with time-of-day options that allow you to turn off the service during specific hours, automatically redirecting calls to voicemail if desired.
Eliminate Annoying and Spam Calls
Say goodbye to unwanted interruptions from unknown or spam callers. Our Personal Assistant App automatically drops unidentified and spam calls, ensuring you only receive important and relevant communications. Plus, you can receive text notifications for dropped calls, complete with caller ID information, for your peace of mind.
Seamless Caller Interaction
For callers who announce themselves, we've designed a seamless interaction process. They'll be kept on hold, listening to soothing music, while you decide to accept the call by simply hitting "1". If you don't respond or press any other key, the call will be seamlessly transferred to your personal assistant voicemail.
Voicemail Transcriptions for Easy Access
Stay on top of your messages effortlessly. Receive transcriptions of voicemails directly to your email or as text messages, ensuring you never miss important information.
Web Portal Access: Your Call Management Hub
Our user-friendly web portal gives you complete control over your call preferences. Make changes anytime you wish, listen to voicemails, and set up custom prompts for specific callers – all at your fingertips.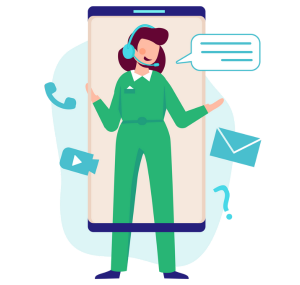 Seamless Number Porting
Already have a number you want to use with our service? Not a problem! We offer seamless number porting, allowing you to use your existing number through our Personal Assistant App.
Embrace Effortless Call Management Today
Tired of being interrupted by unwanted calls? Ready to take charge of your communication? Xaccel's Personal Assistant App is here to redefine how you handle your calls. Streamline your communication experience and enjoy a more organized and efficient approach to call management.
CONTACT US_
Contact our dedicated team at
 (844) 492 2235

or email at

sales@xaccel.net

to discover how our Personal Assistant App can enhance your daily interactions. Take control of your calls with Xaccel – your trusted personal call management companion.