Fortinet Cybersecurity Solutions
---
Your Ultimate Protection Partner
OUR FORTINET EXPERTISE_
Welcome to Xaccel, your trusted partner in comprehensive cybersecurity solutions. With over five years of unparalleled experience in IT Services and Consulting, we specialize in safeguarding your digital assets through cutting-edge Fortinet technologies. Our dedicated team ensures that your business remains resilient against evolving cyber threats while you focus on what matters most – your core operations.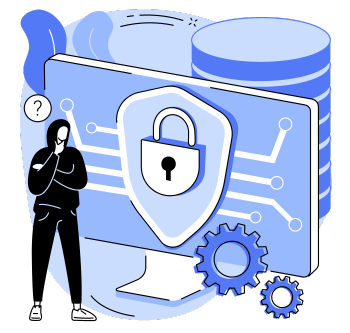 Unveiling the Arsenal
At Xaccel, we understand the critical importance of cybersecurity in today's interconnected world. That's why we have mastered leveraging Fortinet's advanced tools and equipment to create a robust defense for your digital infrastructure. As a proud Fortinet Managed Security Services Provider (MSP), we offer a comprehensive suite of solutions that cater to your unique needs.
Fortinet Hardware and Virtualized Firewalls
Experience peace of mind with our hardware offerings, including cutting-edge Fortinet devices. But that's not all – we take it further by providing virtualized firewalls seamlessly integrated with your existing setup. Whether through customer internet circuits we supply or via VPN for external connections, we ensure your protection is uncompromised.
Managed Services, Updates, and Monitoring
Forget the hassle of purchasing and managing complex cybersecurity equipment. We take care of it all. Our team handles the setup, updates, and continuous monitoring, so you can focus on driving your business forward without worrying about cyber threats.
Hosted Forticlient EMS
Stay ahead of potential exploits and vulnerabilities with our hosted Forticlient EMS solution. We enable your desktops to remain fortified through regular patching and updates, enhancing your overall security posture.
Comprehensive Hardware Management
Xaccel employs a Fortinet Fortimanager to ensure all your hardware units are up-to-date and functioning optimally. Our Fortianalyzer provides insightful visibility reports, enabling you to make informed decisions about your cybersecurity strategy.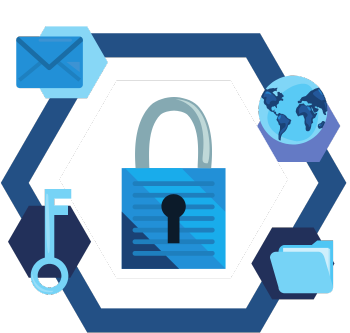 Fortiweb Protection for Web and Exchange Services
Safeguard your online presence and communication channels with our Fortiweb solution. Defend against threats targeting websites and critical services like OWA and Activesync, ensuring uninterrupted business operations.
Fortiauthenticator for Two-Factor Authentication (2FA):
Elevate your security with Fortiauthenticator – a robust 2FA solution. Whether for internal use with Xaccel's services or hosting for your customers, our 2FA implementation adds an extra layer of protection to your digital interactions.
The Ultimate 2FA Captive Portal Solution
A Game-Changer
Take your cybersecurity to the next level with our Ultimate 2FA Captive Portal Solution. Seamlessly integrated with Fortinet Firewalls, this solution ensures unparalleled access control. Visit Xaccel's 2FA Captive Portal Solution to learn how it empowers your organization to prevent unauthorized access and fortify defenses.
WHY CHOOSE XACCEL?
With a proven track record and a team of dedicated cybersecurity professionals, Xaccel stands at the forefront of IT Services and Consulting. We are not just a vendor – we are your partners in protection. Our commitment to staying ahead of the curve ensures that your business remains resilient in the face of ever-evolving cyber threats.
Don't leave your cybersecurity to chance. Contact Xaccel today, and let us fortify your digital future.