WELCOME TO XACCEL'S
Dark Fiber Services
---
Empowering Connectivity and Fueling Growth
DISCOVER THE FUTURE OF INTERNET CONNECTIVITY IN NYC_
Experience a new era of connectivity with Xaccel's Dark Fiber Services. With a legacy of over five years as pioneers in the industry, we are proud to introduce our cutting-edge internet solutions designed exclusively for NYC's residential and commercial landscape. As a trailblazer in Dark Fiber technology, we bring you an unparalleled internet experience that outperforms conventional providers, setting new standards in speed, reliability, and cost-efficiency.

What Sets Dark Fiber Apart?
At Xaccel, we leverage the untapped potential of Dark Fiber, the unused or underutilized optical fiber cables beneath the city streets. Our approach is distinct, as we do not oversubscribe our internet, ensuring that every user benefits from dedicated and symmetrical bandwidth, leaving no room for slowdowns or latency issues. Say farewell to buffering and embrace seamless online interactions with Dark Fiber.
Residential Services: Elevating Connectivity and Property Value
We take pride in forging strategic partnerships with residential property owners to significantly enhance their real estate investments. Our innovative approach makes high-speed internet an integral part of the maintenance fees, making it an attractive and value-added proposition for residents. Powered by Dark Fiber, our residential customers enjoy speeds that surpass those of industry giants like Verizon and Spectrum. Our flagship building, 100 Vandam NYC, is a testament to the transformative power of our Dark Fiber Services.
Cost-Efficient Solutions: Redefining Connectivity Economics
One of our Dark Fiber Services' most significant advantages lies in its remarkable cost savings. By embracing our fiber solutions, customers can save substantial sums monthly compared to conventional carriers. For instance, consider a scenario where a customer orders a 10-gigabit Dedicated Internet Access (DIA) circuit from a major carrier, incurring a monthly cost of approximately $2200. By adopting our Dark Fiber Services, the same 10-gigabit DIA becomes available at a reduced rate of $1100 monthly, translating into substantial monthly savings for our esteemed clientele.
Furthermore, we engage in equitable revenue-sharing with building owners, ensuring these savings become a mutual source of prosperity.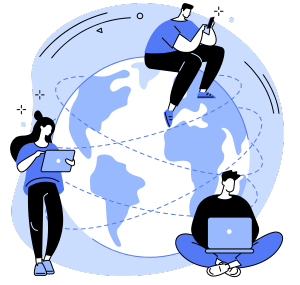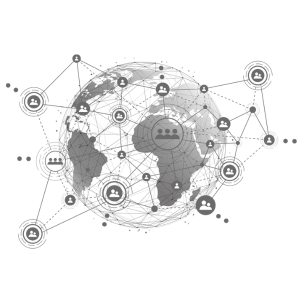 Commercial Services: A Gateway to New Revenue Opportunities
For commercial properties, our Dark Fiber Services open doors to unique revenue streams for building owners. By becoming our esteemed partners, they receive a share of the revenue from selling their services. Integrating fiber muxes to endpoints allows us to offer its services to customers who require access to other colocation facilities, such as 111 8th Ave and 60 Hudson Street. This synergy of Dark Fiber and intelligent infrastructure empowers our customers to save significantly on operational costs while enhancing their capabilities.
Discover the Future of Connectivity with Xaccel
Embrace a new era of internet connectivity with Xaccel's Dark Fiber Services. Unlock unparalleled speeds, maximize revenue potential, and realize substantial cost savings. Our expert team is dedicated to delivering cutting-edge solutions that elevate your property's value and redefine connectivity in New York City.
Contact us today to experience the pinnacle of Dark Fiber technology. Let us partner in revolutionizing your internet experience as we pave the way for a connected future.
CONTACT US_
Contact our dedicated team at
 (844) 492 2235

or email at

sales@xaccel.net

to get more information about our Dark Fiber Services.