Our Mission
At Xaccel, our mission is as dynamic as the technology landscape we navigate. We are committed to fortifying growing businesses with advanced, affordable, managed services and expert consultation. Our role extends beyond service provision; we aim to be a steadfast partner, serving as the technological compass guiding our clients through the complexities of the digital world.
As technology evolves at an unprecedented pace, we remain at the forefront, translating these rapid changes into competitive advantages for our clients. We handle the intricate labyrinth of IT needs so our clients can concentrate on what they do best – running their businesses successfully.
Our Vision
Our vision at Xaccel is as vast and expansive as the digital universe. We strive to be the global torchbearer in managed IT services and consultation, revered for our unwavering dedication to client success, inventive strategies, and adaptability to future technology needs. We envision a digital ecosystem where every business, regardless of scale, can leverage advanced technological solutions for prosperity.
Xaccel is not just a part of this vision; we aim to be the catalyst driving this transformation. As businesses stand on the brink of digital journeys, we see ourselves as their trusted guide, lighting the path to a future replete with success and technological mastery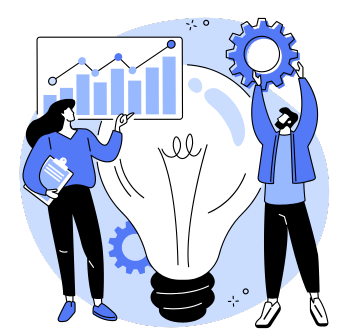 About Xaccel
At Xaccel, we are passionate about delivering cutting-edge IT solutions that empower businesses to thrive in the digital age. With a team of highly skilled professionals and a dedication to excellence, we have been at the forefront of the IT industry for over a decade.
Client-Centric Approach
At Xaccel, we believe in forging strong partnerships with our clients. We take the time to truly understand their unique goals, challenges, and requirements. Our collaborative approach allows us to tailor solutions that align with their specific needs, ensuring maximum efficiency and value.
Client Success Stories
The success of our clients is our top priority. Over the years, we have helped businesses across various industries achieve their IT goals and overcome their challenges. Don't just take our word for it – hear directly from our satisfied clients through their testimonials and case studies that highlight the positive impact our solutions have had on their operations.
Get in Touch
Whether you're a small startup or a large enterprise, Xaccel is here to empower your business with reliable, innovative, and customized IT solutions. Contact us today to discuss how we can help you navigate the complexities of the digital world and achieve your strategic objectives
Our Expertise
With years of experience and a deep understanding of the ever-evolving technology landscape, Xaccel offers a comprehensive range of IT services and solutions. From network infrastructure design and implementation to cloud computing, cybersecurity, and managed IT services, we have the expertise to address the diverse needs of our clients.
Innovation and Reliability
Innovation is at the core of what we do. We constantly stay abreast of the latest technological advancements and trends to provide our clients with innovative solutions that give them a competitive edge. Whether it's harnessing the power of artificial intelligence, leveraging the potential of the cloud, or implementing robust cybersecurity measures, we deliver solutions that drive business growth and success.
We are committed to providing reliable and scalable IT infrastructure that our clients can depend on. Our team of experts ensures seamless implementation, proactive monitoring, and 24/7 support to guarantee the smooth operation of our clients' systems and networks.
Data Security and Compliance
We understand the critical importance of data security in today's digital landscape. At Xaccel, we prioritize the confidentiality, integrity, and availability of our clients' data. We adhere to industry best practices and comply with relevant regulations to ensure that our clients' information remains secure at all times.